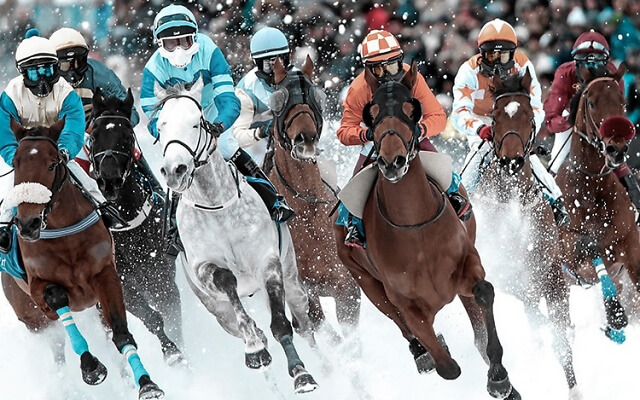 Where and when:
St. Moritz, February 04th/11th/18th 2024
ST. MORITZ - TOP OF THE WORLD!
International horse races - prestige and tradition since 1907 in St. Moritz! Thundering hooves on powdery snow. Exciting gallop and trotting races and of course the world-famous skijöring race. Everything is awaiting you on three weekends in February in St. Moritz. White Turf - a very exclusive, top-class event. Fascinating horse racing sport, excellent catering, attractive music and art displays, everything packed into a unique landscape in the Swiss Alps, flooded with sun. A great event with plenty of champagne ready on-ice - and a unique meeting point of international high society, horse breeders, racers, and jockeys from all over the world.
Our limousine service is at your disposal:
Airport transfers - from Zurich Airport or from Engadin Airport directly to St. Moritz
Limousine service in St. Moritz
Limousine service in the Engadin Valley
VIP transfers directly to the White Turf in St. Moritz
Roadshows & disposal services
Contact us for your personal offer and benefit now from special conditions. You can also book the GLM Concierge Service during your stay!
Link: White Turf St. Moritz